ALL ABOUT PEOPLE – ciprinside.co.uk discount
June 8, 2016 @ 8:00 am

-

June 9, 2016 @ 5:00 pm

£199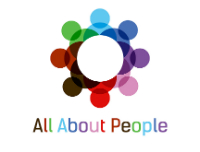 We've secured a 10% discount for our readers and members – use the code CIPRINSIDE when you book to get your discount.
This event is not just and HR conference, or a workplace conference or a comms conference it is 'All About People' and it is about putting people at the heart of all that we do. This has an impact on HR, workplaces and comms so it makes sense to bring everyone together.
Spend two days by the sea in Bournemouth and enjoy a great event with a super line up of speakers.
8th-9th June 2016 | Bournemouth, UK.
Amazing organisations are built around the right people, in the right places, doing the right things…
This is where brands,  innovators and artists share the secrets to creating amazing workplaces that thrive. Join Coca-Cola, PwC, Ustwo, Buffer, Herman Miller and many more for stories, insights, experiences and performances over two inspiring days by the sea, in June.
Only 150 people will experience All About People 2016.
Don't miss your chance to be there.
BOOK HERE
---
Why You Should Be There.
The Event.
This is for anyone passionate about creating better organisations, workplaces and work, fit for a successful present, future and curious about what that might look like. Spend two days immersed in ideas, conversation, inspiration and action with others who share the excitement. It's right by the sea in June, too.
The Experience.
It's a conference, but it's unique. All About People is designed to connect you, inspire you, challenge you and be challenged. Interact with speakers, with friends, with colleagues. Don't expect a standard conference experience, expect to play a part, be stimulated and best of all, be surprised.
The Connections.
All About People is for those who recognise that amazing workplaces are all about people. Connect with likeminded people including HR, Internal Comms and FM professionals, CEOs, Founders and Innovators.
What You Get.
Every ticket gets two amazing days of All About People, including lunch, refreshments and evening drinks.
For more information, visit the All About People website and content platform.
Questions?
Don't forget to log your CPD for this event too.
You could qualify for 20 points as this event is two days.
Fixed